iFLY foiling | Presse und Medien
IFLY15 | IFLY RAZZOR PRO
iFLY foiling | Presse ArtiKel
iFLY Razzor Pro – RAZZOR ist der neue iFLY für "Racer". Für alle, die eine Rennmaschine wollen, die in der Lage ist auf der Regattastrecke Performance zu zeigen.
iFLY15 – iFLY foiling mit der einzigartigen flysafe® dynamic foil control System
iFLY Europacup Le Mailly – Adria Journal
iFLY European Cup Le Mailly – Erstes internationales iFLY Fleet Race von LS Miller 7. Okt 03:04 PDT 5.-10. September 2021 iFLY Europacup Le Mailly © Julius Osner Die iFLY European Summer Games fanden auch dieses Jahr wieder am Genfer See in Versoix statt. In diesem Jahr wurde erstmals der alljährlic…
adriajournal.com
Cowes–Dinard: Rekordversuch: im 15-Fuß-Foilkatamaran über den Kanal
Ein deutsch-schweizerisches Duo segelt mit einem iFly 15 von Cowes nach Dinard. Den Speed soll ein neuartiges Segel liefern
www.yacht.de
Foilen: Foil-Spezial: Was Sie zum Segeln auf Flügeln wissen müssen
Foils lassen mittlerweile auch Serienboote abheben und haben das Segeln grundlegend verändert. Wie es dazu kam und welche Modelle für jedermann zu haben sind
www.yacht.de
Multihull-Trends 2019 – Sailing in the third dimension
Find out about the developments in the design of multihull boats and yachts in 2019.
www.boot.com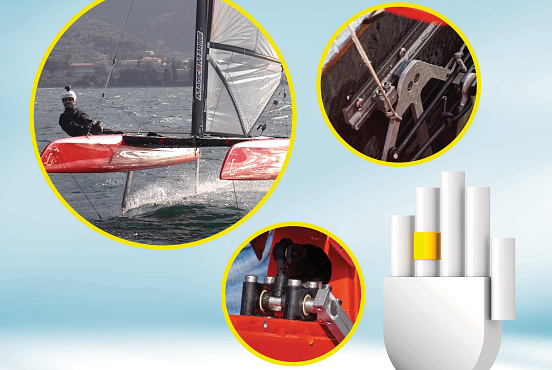 Leichte und schmiermittelfreie iglidur Gleitlager lassen Katamarane fliegen – igus® Presseportal
igus® Presseportal
presse.igus.de
Foiling: Flieger für Anfänger: Waszp, Whisper und iFly 15 im Test
Unter Segeln abzuheben, das war bisher echten Könnern vorbehalten. Mit diesen drei Foilern aber kann es jeder, der auch Dingi segeln kann
www.yacht.de